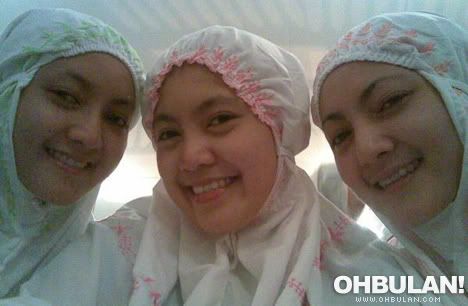 Only a day after the marriage of Mawi and Ekin, someone already found out about Mawi's sister in law "aksi terlampau" pictures. Known as Shira, she is Ekin and Ain little sister.
She took a lot of private pictures with sexy pose, hot style and of course with her boyfriend. Even there's a kissing picture between Shira and her boyfriend. I hope Mawi can somehow teach Ekin's sister how to behave properly after this.
Anyway I hope Mawi and Ekin enjoyed their "malam pertama". I wonder did Mawi and Ekin took any "gambar aksi panas malam pertama" them.
More pictures of hot Shira by reading the full article:-