Juliana Evans has been controversially involved in contract dispute with TV3. TV3 has been said to have terminated Juliana's service as the host of teen programme REMAJA prematurely without any notice to Juliana and have replaced her and Aliff, the other presenter with new set of hosts i.e. E-one, Azura and XX.
This is probably the only involvement of Juliana currently in a media show. The termination marked the end of Juliana Sophie Evans' appearance on local TV. Well, why don't you try your luck on MTV girl?
Check out the never seen before pictures of JULIANA SOPHIE JOHARI EVANS by reading the full article.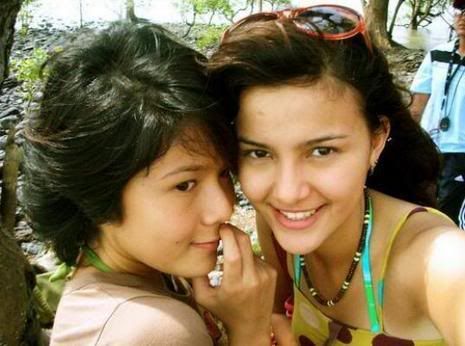 #Info and images are taken from SyokKahwin Blog.