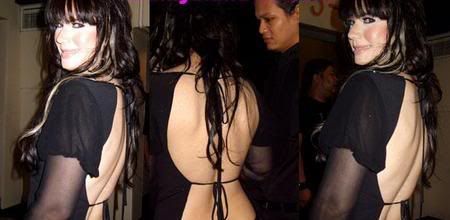 Soon to be married hot single mother (better known as hot mom), Linda Jasmine showed off her true colour by wearing a sexy dress upon appearing in an event.
With her back completely exposed, Linda Jasmine does know how to attract male fans attraction. No wonder her soon to be married boyfriend Que Haidar falled in loved with this sexy, hot and stunning old lady.
What do you think about Linda Jasmine sexiness? Too much or you want more her to be sexier?